Marin Karmitz was born on 7 October 1938.
A graduate from the influential IDHEC film school, he was initially assistant director to the filmmakers Jean-Luc Godard, Agnès Varda, Jacques Rozier, Yannick Bellon and Pierre Kast. In 1964, he directed his first short film, Nuit noire Calcutta, based on a screenplay by Marguerite Duras. In 1965, he worked with Samuel Beckett on the adaptation of Comédie. In the same year, the film was selected to open Venice International Film Festival and shocked audiences with its avant-garde material. Forty years later, the film would be recognized at the Venice Biennale and shown in museums around the world. Marin Karmitz's first feature-length film was Seven Days Somewhere Else with Jacques Higelin in 1967, which was also selected at Venice International Film Festival. After May '68, he directed two films: Comrades (1970) and Blow for Blow (1972), which would be screened at all the international festivals.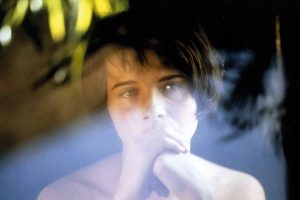 After founding mk2 Productions in 1967, Marin Karmitz launched a distribution company in 1974. In 40 years, Marin Karmitz would produce 108 films and distribute over 350 in theatres: Krzysztof Kieslowski's trilogy, twelve films by Claude Chabrol, Godard, Resnais, Malle, the Taviani brothers, Angelopoulos, Pintilié, Van Sant, Nossiter, Kerrigan, Loach, Doillon, Lounguine, Kiarostami, Sang Soo, Haneke, Salles, Dolan…
These achievements have rightly been recognized: over 150 awards and nominations at the international festivals, including three Palmes d'Or in Cannes, three Golden Lions in Venice, a Golden Bear in Berlin, three Oscar nominations, twenty-five César…
Since 1 May 1974, Marin Karmitz has also developed a cinema operation business, reshaping the role of cinema in the city life. mk2 is now the third largest chain in Paris with 10 complexes and 65 screens, 6 made-to-measure cinemas and one of the biggest networks in Spain with 9 cinemas and 110 screens.
Several official events have celebrated Marin Karmitz's work, including the Cinematheque Française and Georges Pompidou Centre in 1981, New York's MoMA in 1989, Tel Aviv Cinematheque in 1992, Madrid Cinematheque in 1998, Munich Cinematheque and Strasbourg's European Film Forum in 1999, the Cairo International Film Festival in 2002 and Bologna Cinematheque in 2003.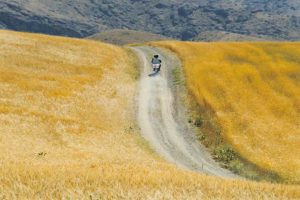 His career has been recognized by countless awards, including the Prix Georges de Beauregard for Best Producer, the Los Angeles Independent Spirit Award for Best Producer, the Lifetime Achievement Award at Cairo International Film Festival, the Federico Fellini Award at the Europa Cinema Awards, the Taormina Film Fest Award and the European Parliament LUX Prize from Viviane Reding. Marin Karmitz is also Commandeur de la Légion d'Honneur, Officier de l'Ordre National du Mérite, Commandeur des Arts et Lettres, Knight's Cross of the Order of Merit of the Republic of Poland and a recipient of Paris City Hall's Médaille de Vermeil.
Alongside his work, Marin Karmitz has addressed the issues facing the film industry through professional bodies, particularly holding the roles of Chairman of the National Federation of Film Distributors (2001–2006), Chairman of the Cinematographic Industries' Liaison Office (2002–2003), Chairman of the XI Plan's Cultural Creation, Competitiveness and Social Cohesion Group in 1992 and member of the New Public Television Commission (Copé Commission) in 2008. The French President, Nicolas Sarkozy, made Marin Karmitz a member of the Council for Artistic Creation between January 2009 and April 2011.
For mk2's fortieth anniversary in 2014, tributes to Marin Karmitz and the company that he founded were paid around the world, including by New York's MoMA (5–23 June 2014) and major international cultural institutions such as the Cinematheque Suisse (April 2014), Istanbul Film Festival (5–20 April 2014), Jerusalem Film Festival (10–20 July 2014), the BFI in London (in September 2014) and Sao Paulo International Film Festival (16–29 October 2014).
EXHIBITION CURATOR
In 2009: Silences at Strasbourg Modern Art Museum and the Berardo Collection Museum in Lisbon
In 2010: Traverses at Rencontres d'Arles photography festival
PUBLICATIONS
1995 : Bande à part, Grasset
2003 : Profession Producteur, Hachette Littérature
2009 : Silences, Editions des Musées de Strasbourg
2010 : Traverses, Editions Actes Sud
2016 : Comédies, Fayard
Photo credit: Benoit Linero for mk2 (2009)