Nathanaël Karmitz directed his first short film, L'homme Télé, in 1992. In March 1995, he founded NADA, a company producing short films and cultural events. He joined mk2 in 1997 to develop its film-related activities, particularly the mk2 Project Café specializing in video art, and launched the affiliate mk2 éditions in 2000. In 2001, he created the mk2 record label. Between 2000 and 2003, he was part of the team designing the mk2 Bibliothèque complex, which opened on 19 February 2003. In 2004, he became head of the group's 'content' unit, which brings together film production, cinema distribution, international sales and publishing.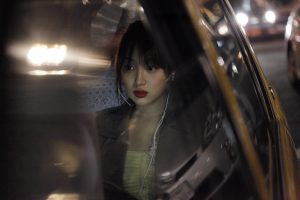 He was appointed mk2's CEO in October 2005 (now Chairman of the Board).
Nathanaël Karmitz has since produced and coproduced numerous films including 13 Tzameti by the young Georgian talent Gela Babluani (Lion of the Future at Venice 2005, Jury Prize at Sundance 2006 and European Discovery at the European Film Awards 2006), Gus Van Sant's Paranoid Park (60th Anniversary Award in Cannes 2006), Olivier Assayas's Something in the Air and Summer Hours (voted Best Foreign Film by the critics in Boston, New York and Los Angeles in 2009), Abbas Kiarostami's Like Someone In Love and Certified Copy with Juliette Binoche (Best Actress Award at the 2010 Cannes Film Festival), Abdellatif Kechiche's Black Venus, Walter Salles's On the Road, Jia Zhang-Ke's Mountains May Depart and Xavier Dolan's Laurence Anyways, Tom At The Farm, Mommy and It's Only the End of the World (Grand Prix, Cannes 2016, Best director, César 2017), and Pawel Pawlikowski's Cold War (2017).
He has distributed around fifty films in France including Miranda July's Me and You and Everyone We Know (Golden Camera in Cannes 2005), Steve McQueen's Hunger (Golden Camera in Cannes 2008), Andrea Arnold's Fish Tank (Jury Prize in Cannes 2009), Serge Bromberg's Henri-Georges Clouzot's Inferno (Best Documentary César 2010), Steve McQueen's Shame (Best Actor Award in Venice 2011) and many others.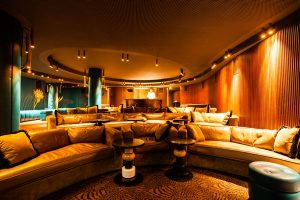 The first operator in Paris to announce plans to digitize the entire cinema network, Nathanaël Karmitz has always been a pioneer in the 3D and digital revolution, distributing the first film purposefully designed for digital 3D, Ben Stassen's Fly Me to the Moon, in France.
In 2010, he opened Germain Paradisio, Paris's first on-demand, private and luxury cinema, in the heart of the Latin Quarter. Hidden in the basement of Café Germain and entirely designed by India Mahdavi, the cinema soon became a reference. It was followed by the opening of the very intimate cinema in the club Silencio in 2011, mk2 Grand Palais in 2012 and two screens within the Palais de Tokyo, Madame and Miss Cinema, in 2014.
In June 2014, he acquired CINESUR, the biggest cinema chain in southern Spain and leading network in Andalusia. With sites in Seville, Cordoba, Malaga and Toledo, mk2 gained a network of 9 cinema complexes and 110 theatres, giving a total of 20,000 seats and nearly 4 million admissions every year.
Photo credit : Philippe Quaisse for mk2 (2011)